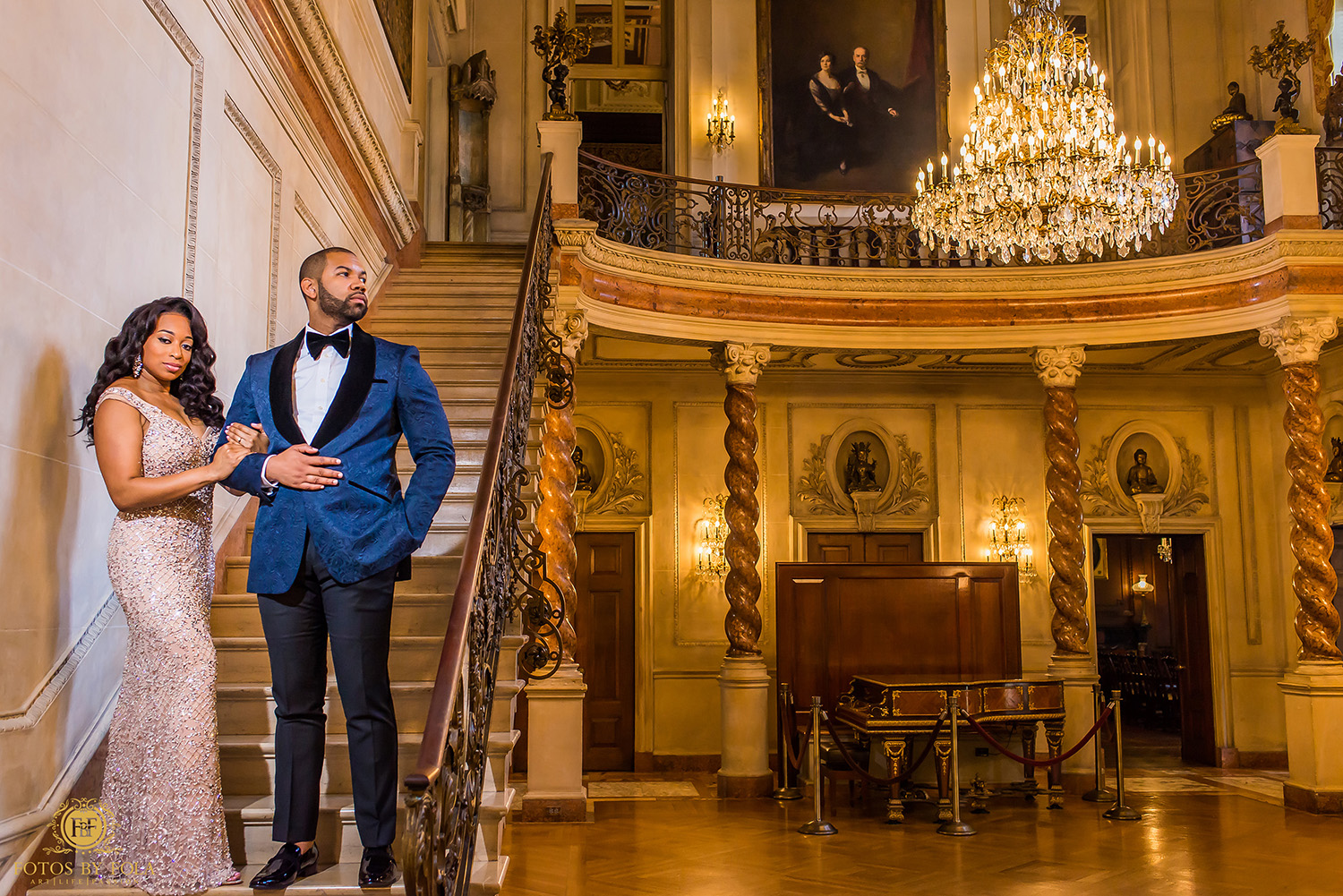 Hello friends! Thanks for stopping by. Excited to share Kristen and Tristin's EPIC engagement shoot today. From the very first time we chatted i knew they were special. They wanted their engagement shoot to reflect their personalities. They are stylish, fun and romantic. I love how we incorporated all elements into their shoot. We started out at the Anderson House in DC, then the DC City center and we ended the shoot in Annapolis. Check out Kristen and Tristin's story and pictures below. Enjoy!!
How did you meet?
On October 27, 2013, I was heading to a lounge to meet up with some friends. I had just parked my car and was checking my makeup in the mirror when all of a sudden the exact same car as mine pulls up next to me and abruptly stops. I turned to the car to see what they wanted and it was Tristin looking for a parking space. I thought, "Ooo he's cute." He rolled down the window and said, "Hey are you leaving?" I shook my head and he drove off. However I noticed that he was parking just a block in front of me. So I thought, "Take your time getting out the car so you can speak to him!" As he was walking up, I got out and we started a conversation. I asked him his name and he said, "I'm Tristin and you." I replied, "You're kidding, my name is Kristen!" He responded, "O really?" We both laugh. Then he asked, "Where are you headed?" I said, "I'm headed to Lima Lounge to meet up with some friends" He responded, "O really, so am I!" We walk into the lounge together and I find my friends so we part ways. I later made my way to the bar where he was standing alone "waiting for his friends". Mind you I NEVER saw these friends. So we strike up a conversation again as we watched the Redskins game. At the conclusion of the game, he asked me if he could walk me to my car, to which I obliged. I instantly knew something was different about him and he would be my next boyfriend. He asked me for my number and the rest has been the most amazing journey
Our love is special because we choose each other daily. We are committed to each other despite the ups and downs, and choose to make each other a priority. We really enjoy laughing with each other and experiencing life together through travel, food, and culture. With each other, life is worth living to it's fullest extent.