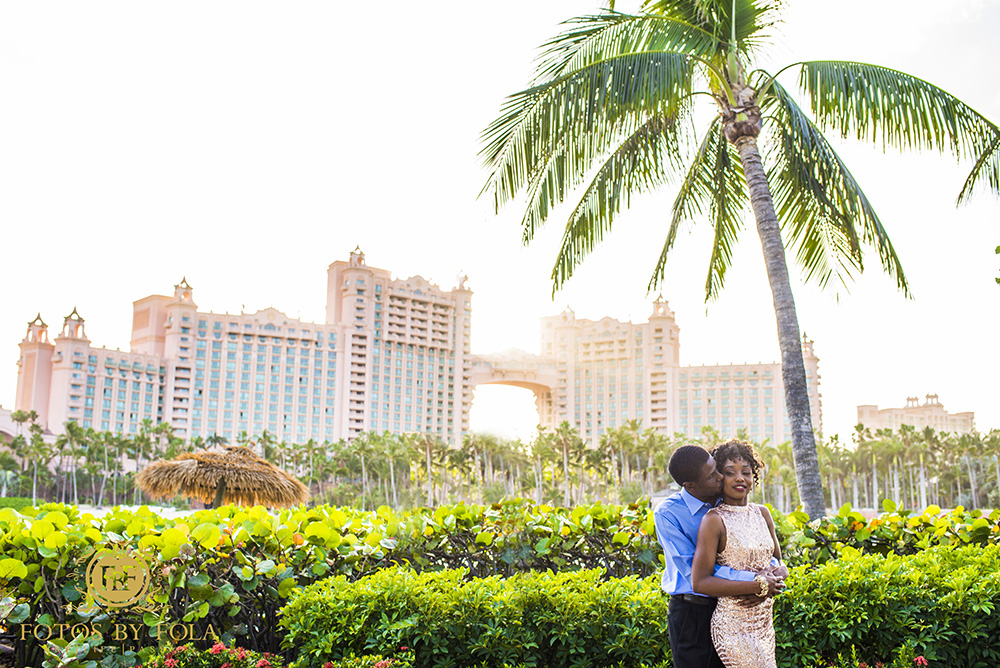 Hello!! Thank you for visiting the blog. Excited to share Ty and Duran's Bahamas engagement session today! I enjoyed this shoot just as much as the couple did. We shot all around the Atlantis Paradise Island Resort for their formal look and also had the opportunity to shoot at the  Atlantis beach for their casual look. I had a blast with this fun and laid back couple. I truly love the vibe, atmosphere and people in Bahamas. I can't wait to go back soon. Check out their story and images below. Enjoy!
.
How they met:
Well, we met as classmates at the
University of The Bahamas
. At that time we really did not take notice of one another. We just hailed in passing or briefly spoke in class that was about it. I always knew Duran as the quiet slim guy in class.  I don't know what his perceptions were about me at the time. We lost contact with one another for several years but one day he sent me a friends request on Facebook.
Shortly after he sent me a message reminding me of who he was and asked if we could hang out one day. At first I didn't really paid it any attention. But one day I needed a ride to my rehearsal for Miss Bahamas and I couldn't think of anyone but then i remembered him lol. So I sent him a message asking if he would please do me the favor of dropping me to my rehearsal. He was there with no complaints. After that we became good friends for maybe over a year. Later he expressed to me that he was interested in a relationship with me at first I was apprehensive but after months of thinking I finally decided to give it a shot.
Atlanta Wedding photographer, Atlantis Paradise Island Resort Bahamas, Bahamas, Bahamas Engagement Shoot, Bahamas Wedding Photographer, Destination Wedding, destination wedding photographer